Wedding photography is the art of capturing memories of a couple's special day. It requires a combination of technical proficiency, creativity, and attention to detail. A wedding photographer should have an eye for capturing beautiful moments, such as the exchange of vows and the first dance.
They should also be able to anticipate and capture spontaneous and candid moments. The photographer should be prepared for unexpected events and have a backup plan. Proper planning, communication with the couple, and post-processing can result in stunning and timeless images that the couple will cherish forever.
Some Wedding Photography Tips you may apply in Photography
Plan ahead and communicate with the couple
Scout the location before the wedding day
Use natural light to your advantage
Pay attention to details (e.g. dress, decor, rings)
Capture candid moments
Take group shots efficiently
Experiment with different angles and compositions
Don't forget to backup your images
Be prepared for unexpected events
Edit your photos carefully for consistency and style.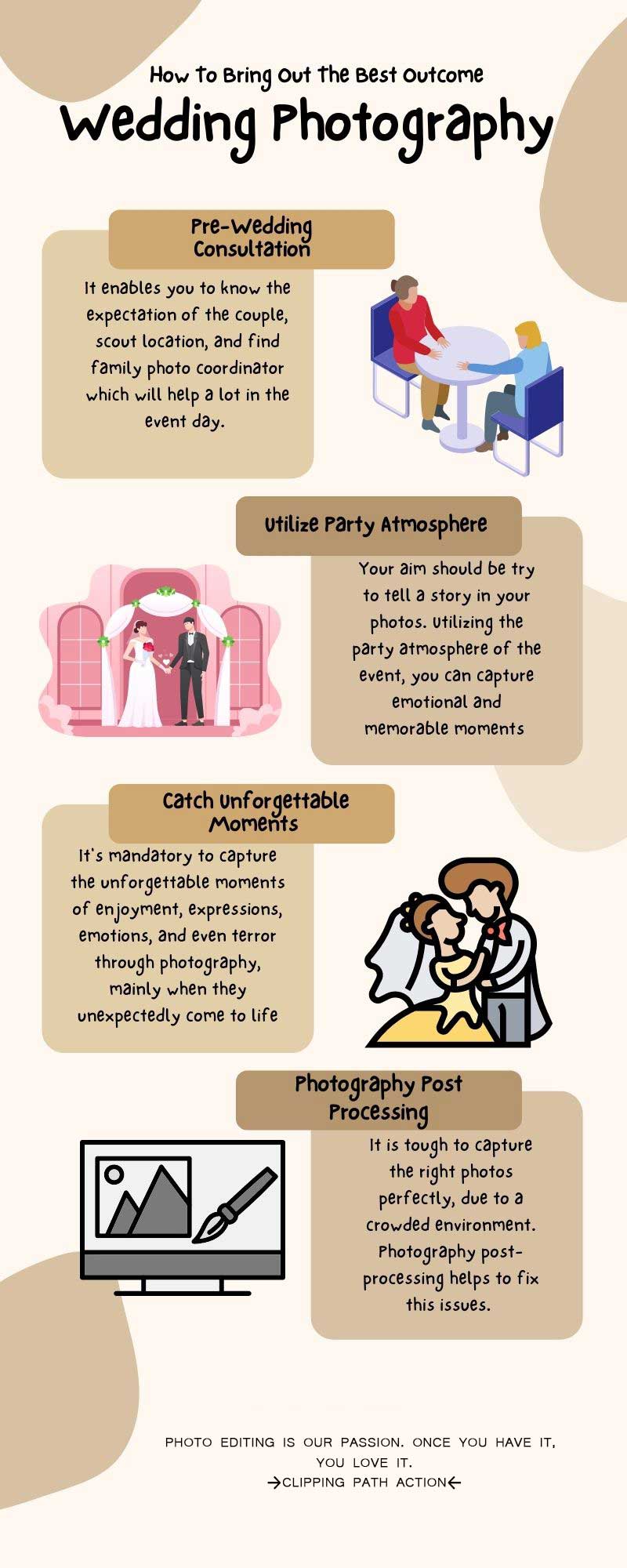 <a href="https://clippingpathaction.com/wedding-photography-tips/"><img style="width:100%;" src="https://clippingpathaction.com/wp-content/uploads/2023/01/wedding-photo-editing-service-120x300.jpg"></a><br>designed by clipping path action <a href="https://clippingpathaction.com/">clippingpathaction.com</a>